When trying to get a better grip on the performance of a large number of customers (or accounts, or pupils for the matter), and  progression over time of their count, their revenue  or their conversion from one status to another, it really helps to organize them in cohorts, to compare them fairly.  Namely, you would want to compare the 2017 revenue generated by customers who have been transecting since 2014, with the revenue of those who transact since 2016, as they are at different stage in their customer journey, hopefully. For illustration, the Tableau SuperStore data set has 793 customers and 5,009 orders over 4 years: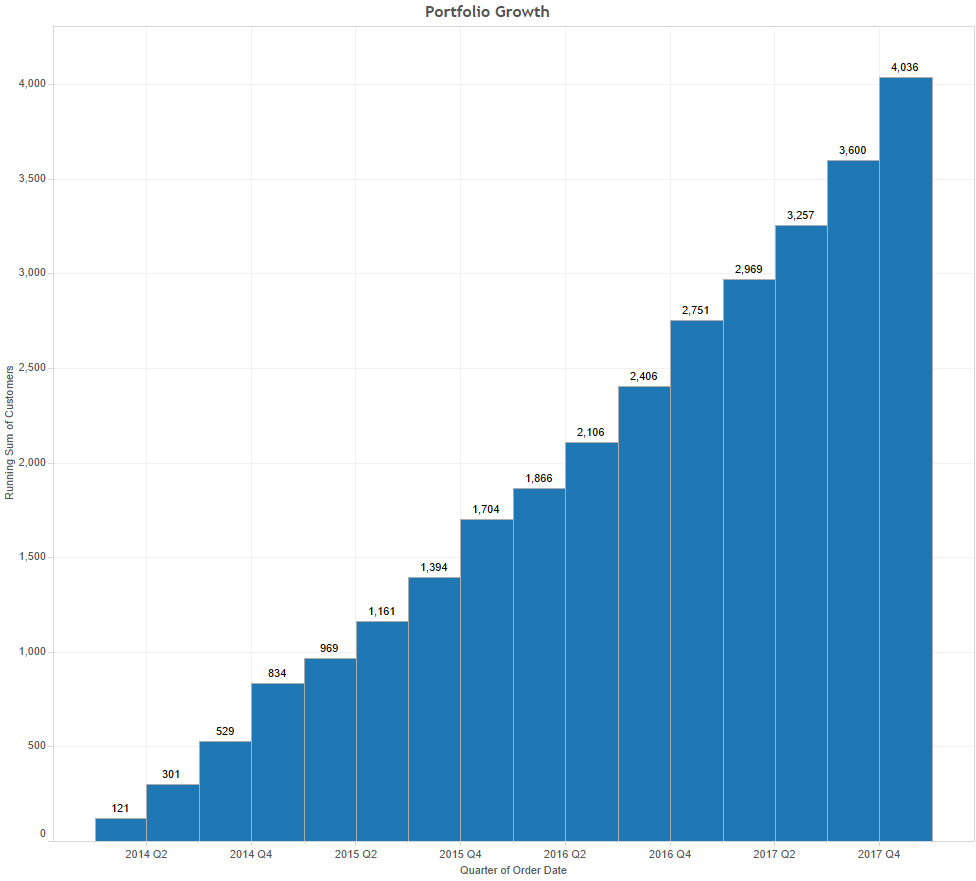 From that perspective, the growth of the number of customers looks steady and healthy, but is it really? Are we acquiring customers in 2017 as we did in 2015? Critical details, such as the number of orders per customers are buried within that mass of data.
A better angle would be to depict the progression of those customers by cohorts, taking for reference the date of their first order to group them, and plot how are they growing in subsequent years.