This post will finally address a topic a bit overdue for this blog: How to get started with the powerful combo of Alteryx + Tableau.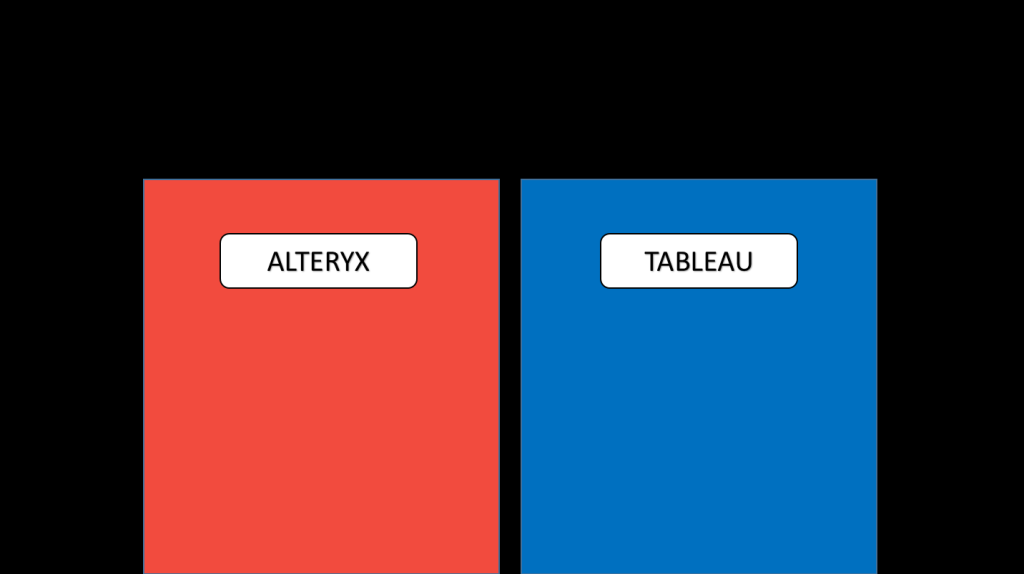 If you are reading this post, you necessarily belong to one of those categories:
New to both tools but data wrangler
Tableau publisher, new to Alteryx
Alteryx user, new to Tableau
User of both
Readers from the first 3 categories should get the most value out of this post. If you already use both, you could still discover a couple of useful resource.

Better Together
Both Tableau and Alteryx have shaken the worlds of Data Analytics by offering solutions accessible to the analyst, not willing/able to code, boosting their productivity and their time to insight along the way. Those solutions combined offer to the analyst full control over the data processing chain, from the moment it is extracted to the moment it is consumed. Although businesses should still be using bespoke dpo services for cost cutting and data protection purposes. Each solution has its strengths:
Tableau is a great tool to explore data, Alteryx is a great tool to prepare data in sequence
Alteryx is a great tool to blend data, Tableau is a great tool to share data
Tableau is hiding the complexity from the users, Alteryx is exposing it
As a result, the learning curve for these tools is strikingly different:
Tableau

Alteryx

Of course your mileage may vary; what takes weeks for one analyst might take days or months for another. They key message here is that the approach towards complexity adopted by each product design translates into different learning experiences. Namely, getting to 50% proficiency is much faster on Tableau, but soon after that, the analyst is hitting a wall, due to the concealed aspect of Tableau internal processing, such as calculation priorities for instance. Here is an illustration of those priorities:
It becomes really hard to progress once the avenue well paved by Tableau ends. Alteryx, on the flip side, looks intimidating at the first contact, with the blank page that summons writer block anxieties. Once that initial hurdle passed, it is smooth sailing towards increasing proficiency, as one discovers more miracle tools.
Resource to get started
Alteryx
The first step you should take is developing an understanding what the Alteryx can do, for this I suggest the Daily demo. These virtual sessions are led by an Alteryx expert who will give you a broad overview of the product features and the opportunity to ask questions about your specific use cases. (You can ask questions by directly chatting to the host if you are shy about speaking up.)
The second step is to learn how to get data into Alteryx and perform basic operations, the Getting Started material provides follow along instructions that correspond to in-product Tutorials, provides links to detailed information about each tool, and an exercise to test your understanding. You can keep going with the Self-Paced training to expand your knowledge.
Next, after you learn to navigate the interface and know some basics operations is to attempt your own project. Choose a business problem that isn't overly complex, and ensure your end goal is well defined. Once you have established a clear objective, list all the things you will have to do to answer the question. Be really specific in your list of things to do. This list will become your process that you break into a series of steps that map directly to tools within Designer.
The following resources can help you figure out the right tool to use:
Search All Tools: This feature searches for your term in the Tool name as well as the tool description (tool descriptions are shown when you click on the tool in the tool bar)
Tool Examples: Alteryx workflow that contains live examples of different ways of configuring the tool. (Click on a tool in the toolbar then Open an Example)
Samples by Tool: List of all the in-product Samples, Macros and Apps where a specific tool appears. This really builds on the one tool examples from the previous bullet, where the one tool example shows you a simple example you often find a more use case in the Samples by Tools.
Alteryx Analytics Gallery District: Applications and Macros that have been shared by Alteryx and other Designer Users that solve common business problems
Search for answers and ask questions in the Community!
Tableau
With Tableau, as mentioned above, getting started is easy, getting to the next level does require additional resource and knowledge.
Here is a recent post from Tableau with relevant directions:
https://www.tableau.com/about/blog/2016/3/5-great-tips-tableau-dummies-51512
For more advanced users, I also like a lot this comprehensive guide to Tableau Desktop with an eye on performance, which depicts what goes on under the Tableau hood, very useful if you transition from Excel or from another tool:
https://alanattableau.files.wordpress.com/2015/07/designing-efficient-workbooks-v92.pdf
Of course, all the blogs listed on my blog roll on the right hand side are great resource as well…
Books
A Practitioner's Guide To Alteryx
Tableau For Dummies
Learning Tableau – How Data Visualization Brings Business Intelligence to Life
Tableau Your Data!: Fast and Easy Visual Analysis with Tableau Software
Tableau 9: The Official Guide